Top 10 Best Websites for Online Education – Tips for Lockdown Condition
In this article we are going to talk about top 10 Best Websites for Online Education. if you are looking for a new career or existing career
Hi researchers, we hope you all are taking care of yourself and your family well. This is tough time for all and just do in this situation is that do nothing more for it and stay at home, maintain social distancing. And if possible educate other with taking care of yourself first.
Always remember, learning is never go in vain. As a researcher always keep habit to learn something and from your knowledge educate others.
As we all follow stay at home in this pandemic Corona threat and we researcher are some of lucky who can still improve our productivity in this situation well. In learning there are many things, like your domain area study, language study, writing skill, hobby – photography, music, cooking.
Read article – How to become productive in research work on this COVID-19 situation
We are trying to give some useful information from our side and trying to update you regarding research opportunity information. Although, now available opportunities are less worldwide, so it is best time to improve our loopholes to stand after these all in great way.
In this article we are going to talk about top 10 Best Websites for Online Education. if you are looking for a new career or you want to switch your existing career with a better job and opportunity options then this article will help you.
We shortlisted top 10 online course
Udacity – Udacity provides a ton of different online programs that you can go through and they covers many kind of programs like intelligence, programming software, engineering type of stuff. They provide all of that under the one website. So you can start with the initial and then you can jump into high level. They also provide degree programs for beginners so if you enroll any program then they have different specialization based on your experience level or if you are just in initial stage then you can pick up their basic program and after that you can jump into the advanced program later.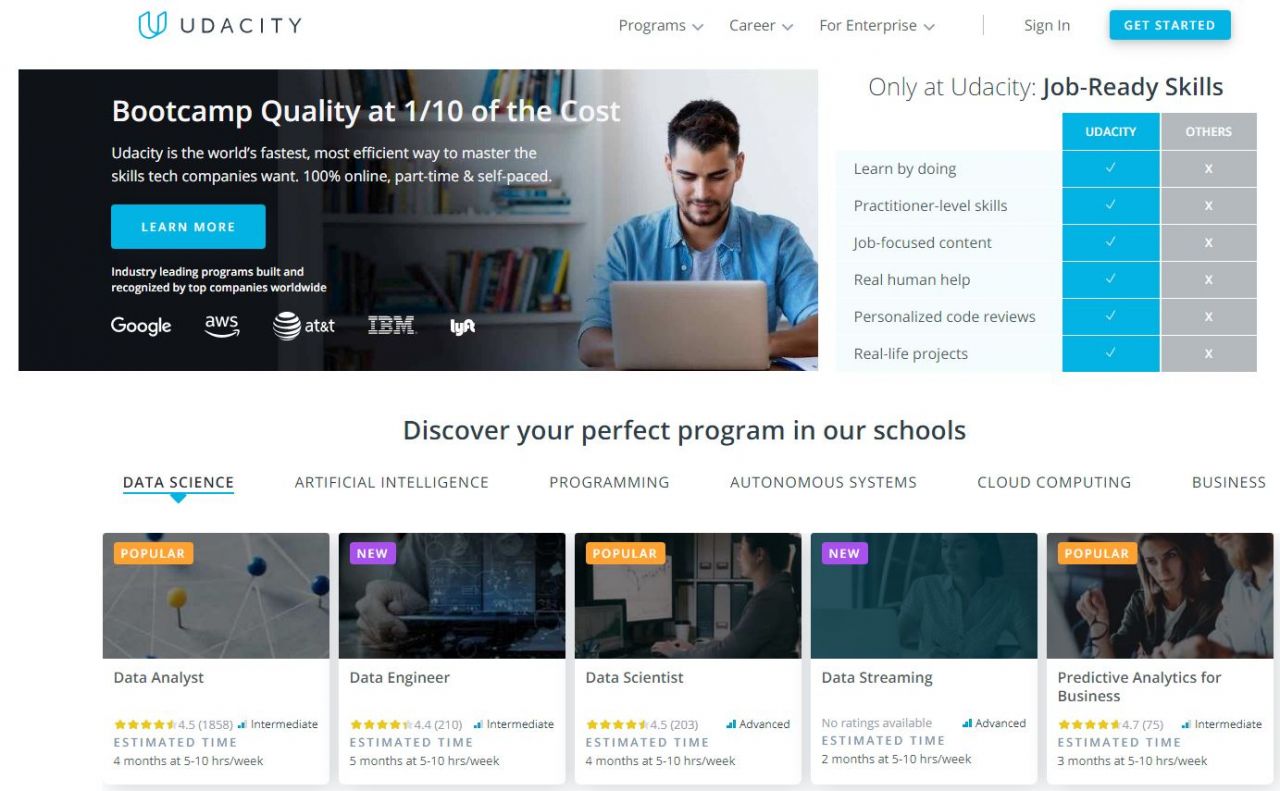 Many of courses are freely available there. Also, many courses are paid, if you are thinking about getting into their degree program. Then you have to pay them and they take normally some month or year to finish the degree. But if you are doing the basic courses then it's going to be free. So you know if you want to learn the basic courses then it's gonna be free of cost on udacity.
2. Alison – The next course program platform is Alison. Alison is a great online platform for beginners. Many categories are available in this platform like- IT, language, science, health, humanities, business, math, marketing, lifestyles and others. So if you are learning and you want to learn about online businesses, web development, graphic designing, different programming languages then you can come here on Alison. They have also projects and online courses based on math, humanities, health, science and other things like that. You can also learn about marketing.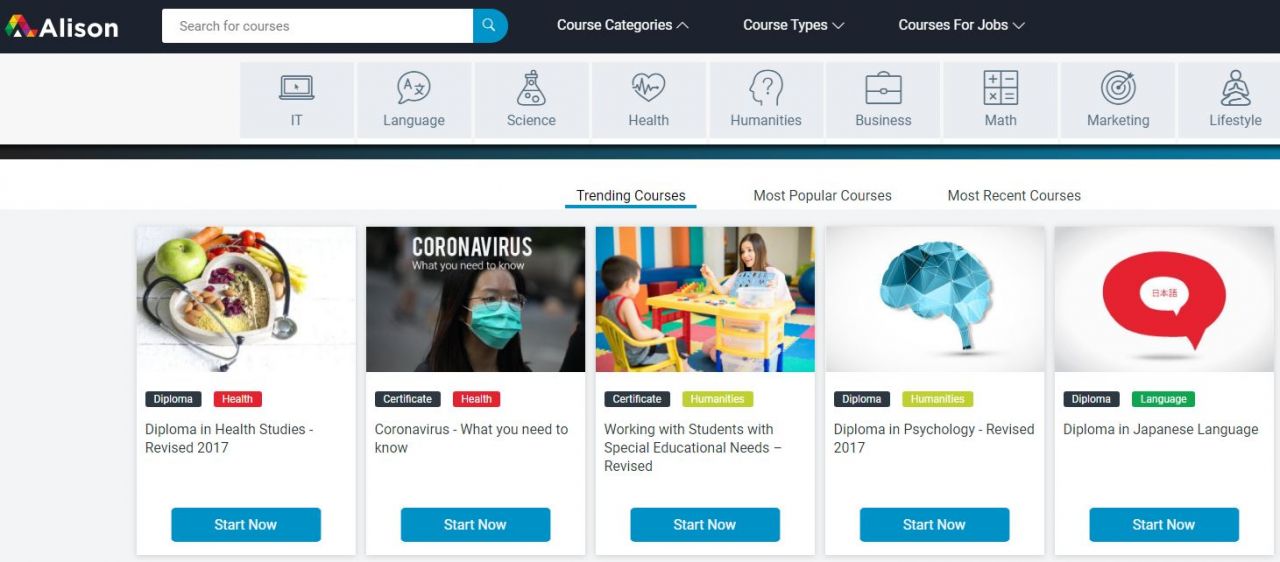 Also, if you want to market your own business or you want to start your own business online then you can get a free course from Allison. They provide certificates when you finish their online program.
3. Skillshare- The next in line online course platform is skillshare. Skillshare have some good courses based on designing, illustrations, business, technology, photo, entrepreneurship and writing. You can browse their categories. This is one of the best website for you if you want to learn online then you can go ahead and enroll many course for free .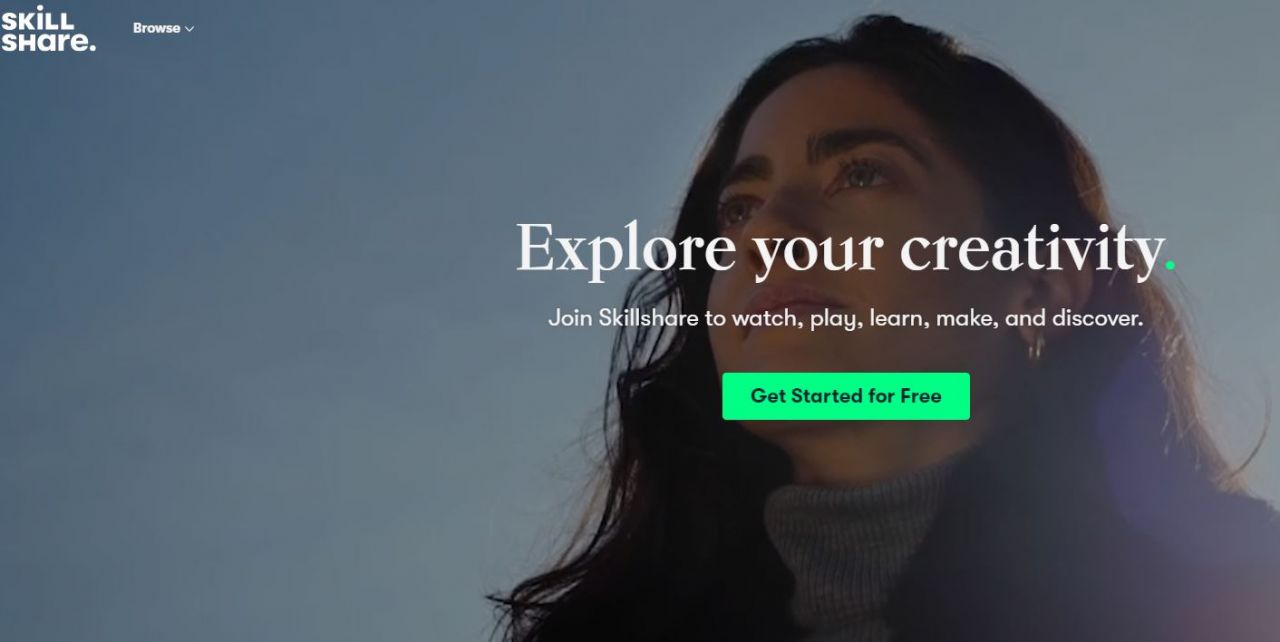 They charge you a subscription fee for paid course, which is I think it's going to be some dollars. But some of their courses are absolutely free, so you don't have to pay for anything and you can still enroll. You can also get a certification as valid proof from Skillshare.
4. Coursera– Coursera provides many categories course and the biggest thing that they give degree and certificates. Coursera gives you a degree, if you want to do the masters or you want to do the bachelor's degree. It's cheaper, if you do with them and it's online so you don't have to go anything or anywhere physically. You can ever do everything from the comfort of your own house. They have some free courses based on business computer science, health, math and logic personal development.
Maybe you want to learn about other than core study like photography and things like that so that also covers in Coursera. They have some free programming classes, career grooming kind of program. As well that you can learn if you want to jump into a programming field or skill development field. And if you want to deal with degree you can do that as well they are also affiliated with the top universities in the US so most of their degree programs are affiliated with big universities in the US.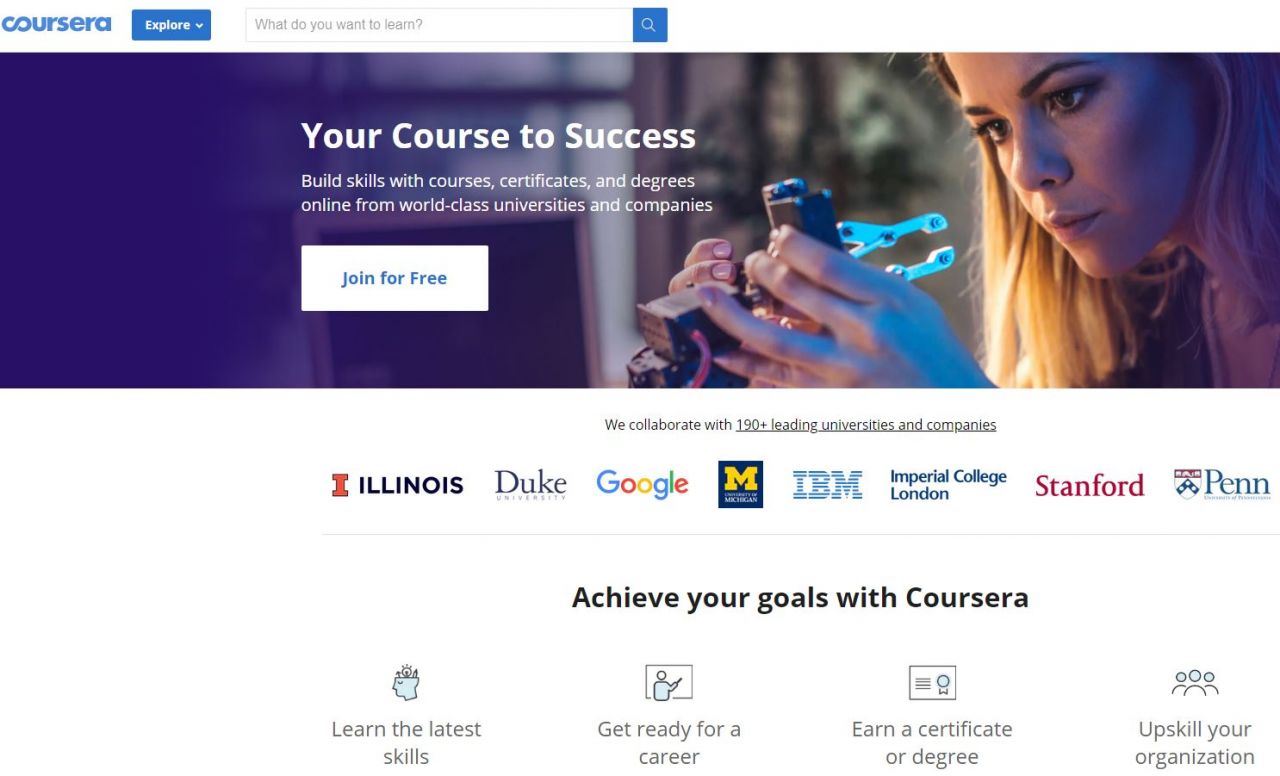 5. EdX- Let's talk about EdX, EdX provide programs and degrees just like Coursera. Obviously they have courses on almost every category like they have law, music, medicine, maths, food and nutrition, computer science. You can see the options that there's a lot of options and if you click on their view, all courses you will see a lot of free options right here. You can actually filter these courses and they give you certificate and some of their courses have a degree as well.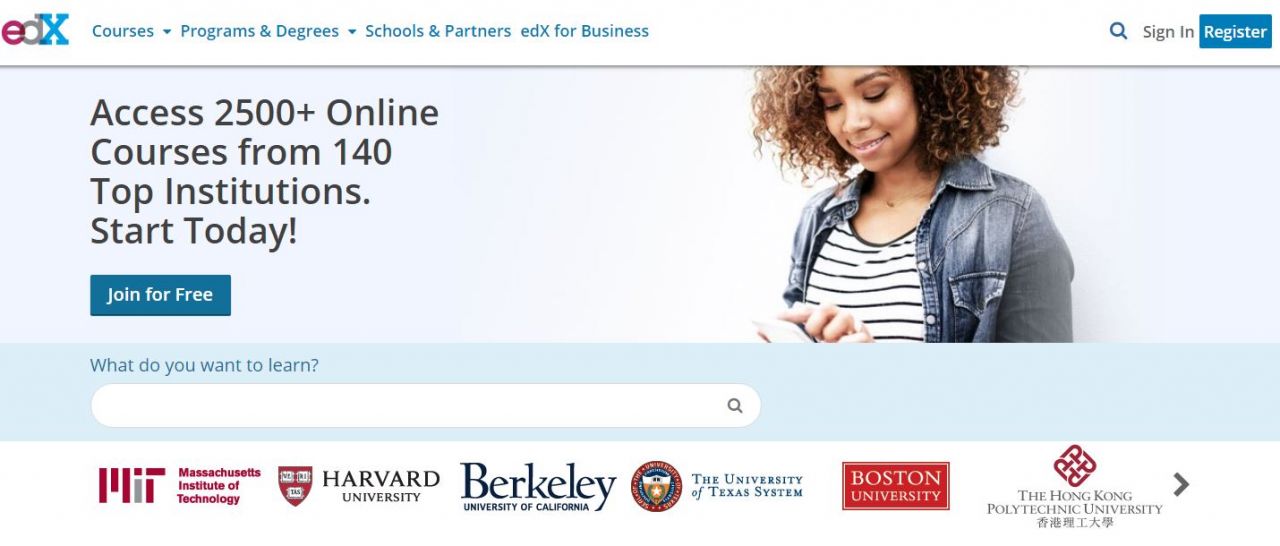 So you can see their upcoming courses, their self-paced courses and everything that you want to learn about and most of their courses are verified. You can see the number of students that are enrolled in this specific course and you can talk to other students. You can communicate with them.
6. Lynda– Online study platform like these that the next is Lynda. They have the biggest online courses in the entire world and they have one of the best-selling categories which is software development, designing, business, web development and photography. Their most famous courses are in software development and in web development but if you want to become a designer, a business entrepreneur or you want to learn about photography you can join Lynda. Most of their courses are totally free and some of their courses are paid. The big thing about this specific website is that you can contact the course teacher and you can ask them questions. If you get stuck in any project, then they will be able to help you.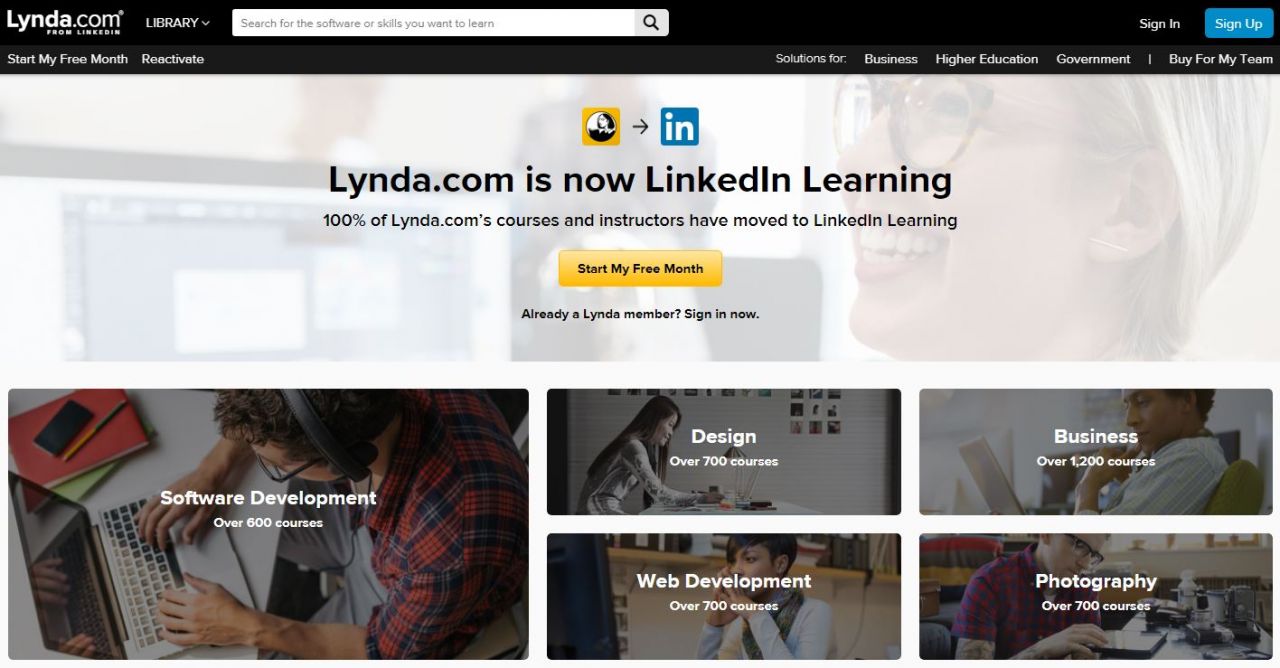 7. Open Culture- The next one online study platform is open culture. Open culture has more than 1,300 online free courses from three top universities. You have to go to the category that you want to learn, so you can see many options. If you want to learn about thing, you can go through their courses. All the link of this website and the description will help you and also you can go ahead and check it out. You can earn about many things, so anything you want to learn and it will give you boost in your resume. As well, if you do a lot of certifications and remember people normally hire candidates that has more certifications and skill. You can boost and make your resume strong. People hire such candidates.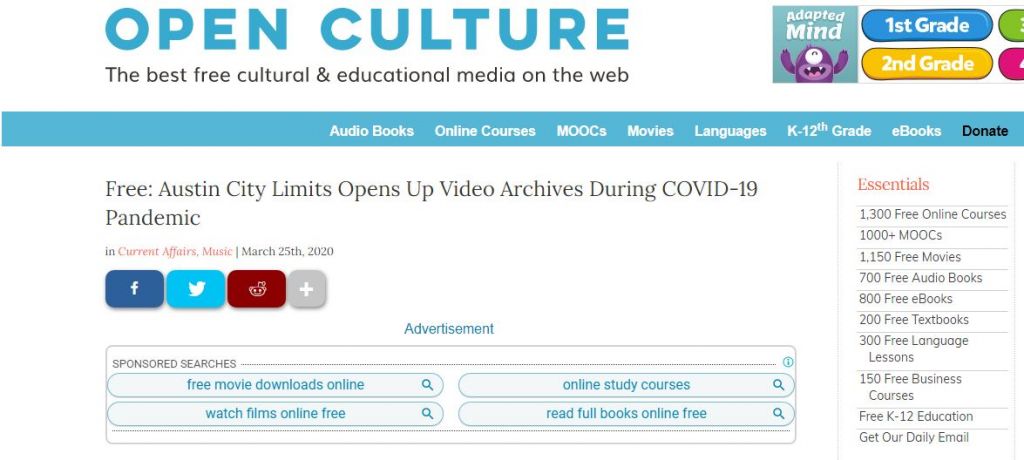 8. Tutsplus– Let's jump into the top one online and tutorial course platform, which is Tutsplus. Tutsplus is basically owned by Envato, which is an online company that sells templates, graphics and many kind of stuffs and they also have Tutsplus, which is their platform where they provide free courses for the students. This website is specifically for programmers, web designers, illustrators, photography's and things like that. If you want to learn about web development, designing, coding, music and audio illustrations etc. then this is the best website for you. They have a monthly subscription plan and they do have free courses as well.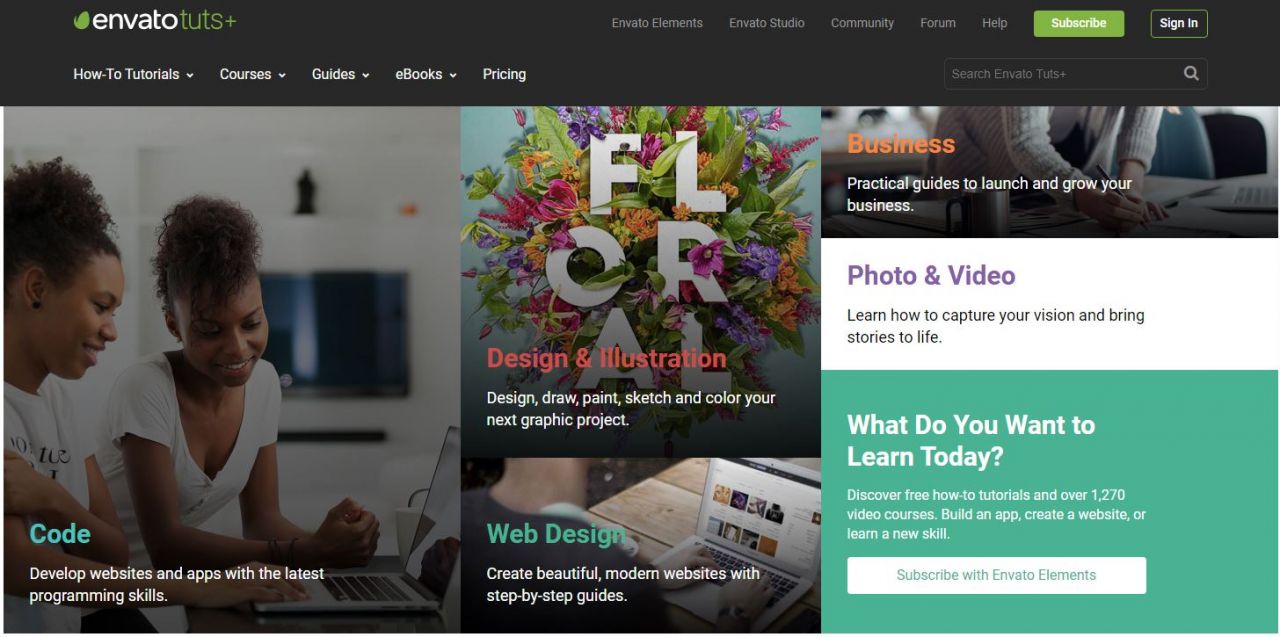 9. YouTube- Let's talk about one very important and famous online platform and that is Youtube. Nobody can compete with YouTube, when it comes to free video tutorials. You can just search here many education channel, by just typing name on YouTube. And we all know well this online platform.
We also suggest you, if you have any skill by which you can give some information to others, please make some videos and educate others.
Join our YouTube channel- Researchersjob
10. Udemy– In our view, number one online study platform is udemy, which is obviously the top notch online courses school. They give you certification every time when you finish a course. With them they also give you a 30 day money back guarantee. If you enroll in some specific course. If you're learning any course and you don't like the course then you can just leave the course and they will refund your money back to you. Now, if you goes into the categories, there are many like business, financing, accounting, software, productivity, designing, marketing, lifestyle, photography, health, fitness and others.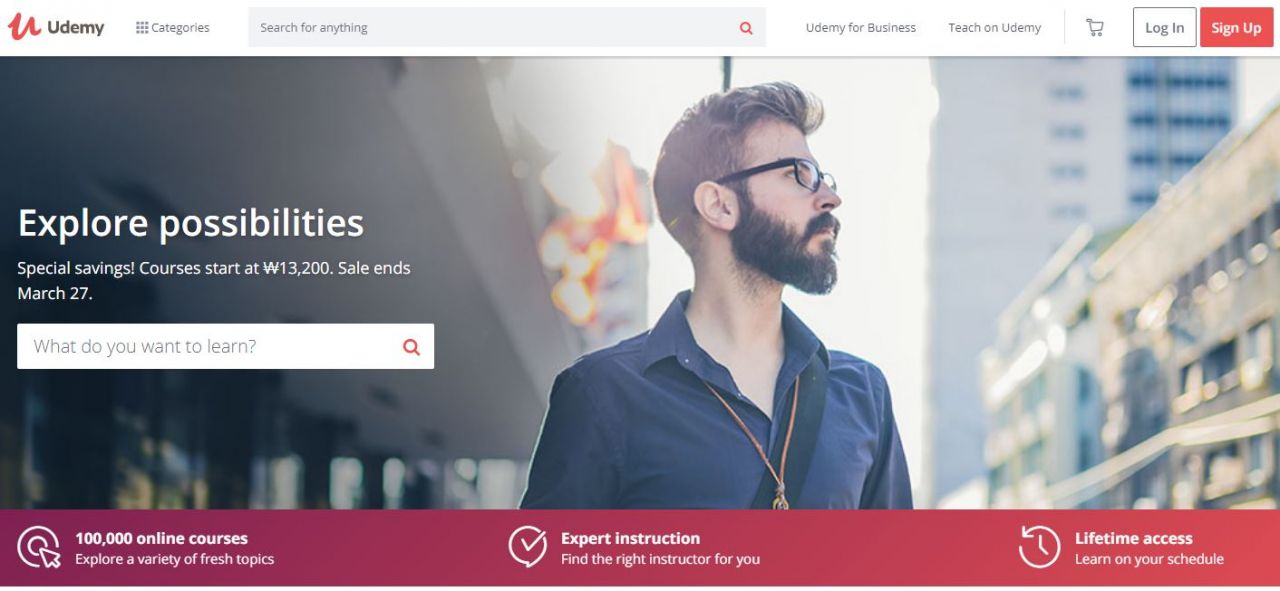 They have some great great courses on personal development and you can actually see the reviews of each student as well then the reason this is on number one is that because of the reviews. let's say if I want to check this specific course or this specific course I can actually see the ratings of this course and you know I can see the feedback of every student and I can collaborate with every person when I buy this course. Udemy also provide free courses. If you go on udemy you want to learn about web development they have like free courses on web development and if you want to buy something you have to pay some amount.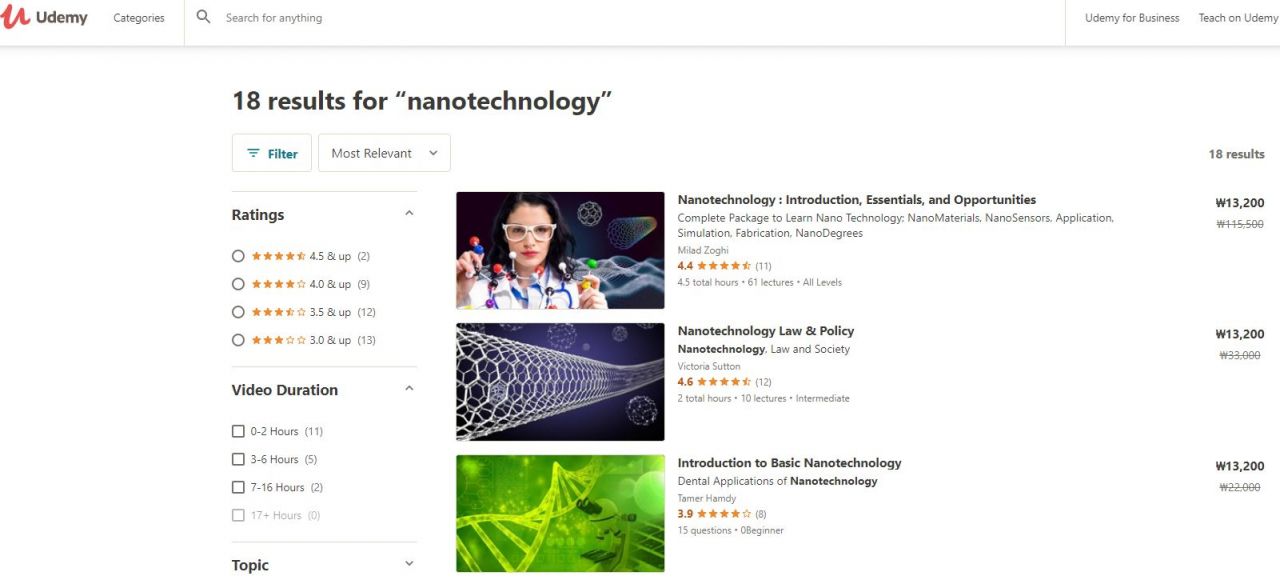 They have the best service customer support in the entire world and you know if you don't like the course you can just cancel it and they will refund your money right away. The biggest thing about this platform is that they also give you certificates whenever you finish your course. You are doing any certification, let's say from Google or you know you want to do Microsoft certification you can search for courses that you know gives you or prepare you for the exam for the certification.
If you have any questions, be sure to comment below. We wish your good health and stay strong in this situation.