Bose Institute Recruitment 2020, Kolkata, India – Faculty Positions
Designation/Position- Bose Institute Recruitment
Bose Institute, Kolkata, India invites application for Bose Institute Recruitment from eligible and interested candidates
About- Bose Institute, Kolkata invites applications from Indian Nationals for the posts of Professor (03 nos.), Associate Professor (05 nos.) and Assistant Professor (04 nos.). Bose Institute, Kolkata is a Central Autonomous S&T Institute under Department of Science & Technology, Ministry of Science & Technology, Govt. of India, dedicated to research in Physical & Life Sciences.
Research/Job Area- Biological/Chemical/Physical Sciences
Location-  Bose Institute, Kolkata, India
Assistant Professor Grade-II (on contract) Position in IIIT Ranchi, India
Assistant Professor Grade-II Positions in IIIT Una, India (Total Post =…
Job/Position Description-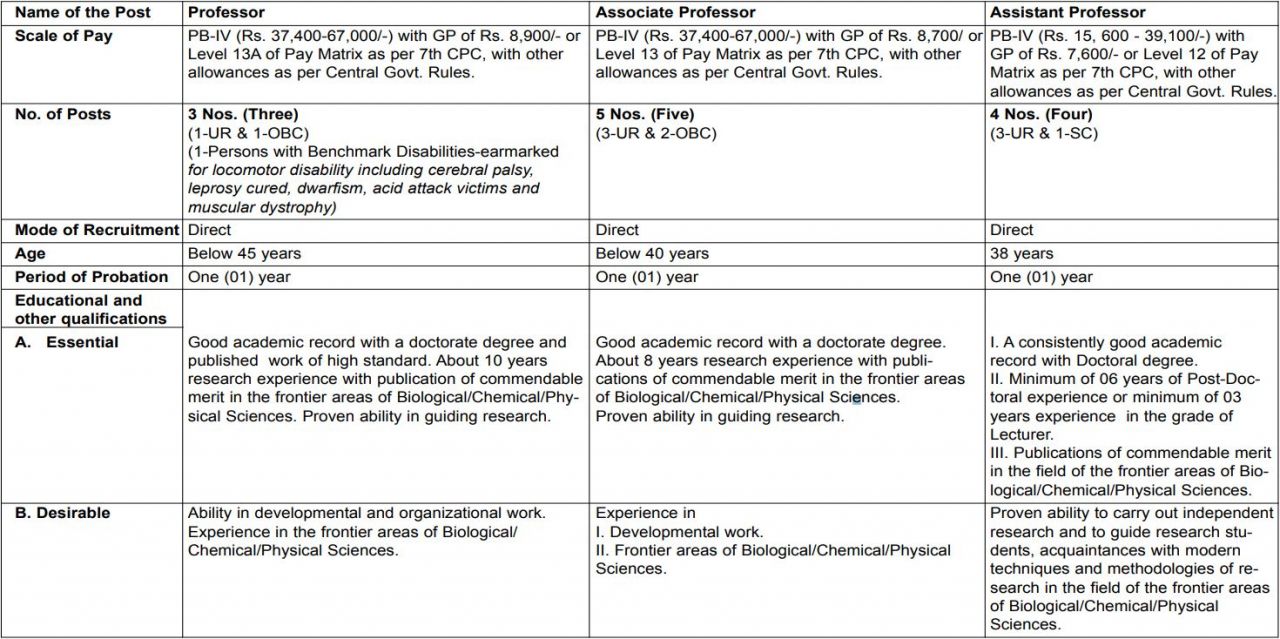 How to Apply-  Up-to-date curriculum vitae, list of publications, names and addresses of at least 4 senior scientists/faculties who have agreed to serve as confidential referees, a brief description of research experience and a concise plan of the proposed research to be pursued at Bose Institute, to be submitted by the applicant along with application form so as to reach by 29.02.2020 till 15.00 hrs. (IST).
Candidates should send their applications along with self attested copies of all certificates and testimonials so as to reach by 29.02.2020 till 15.00 hrs.(IST) to "The Director, Bose Institute, P-1/12, CIT Scheme VII-M, Kankurgachi, Kolkata 700054 (India)", so as to reach this address by 29.02.2020 (by Inland applicants) and 15.03.2020 (by overseas applicants).
The last date of receipt of applications from candidates in Assam, Meghalaya, Arunachal Pradesh, Mizoram, Manipur, Nagaland, Tripura, Sikkim, Ladakh (UT), Lahaul and Spiti District and Pangi Sub Division of Chamba District of Himachal Pradesh, Andaman and Nicobar Islands and Lakshadweep will be 15.03.2020
Duly self attested photocopies of certificates in support of qualifications and experience should be sent with the application.
The envelope containing the application must be super scribed with "Application for the post of Professor/Associate Professor/Assistant Professor".
Last Date for Apply– 29 February 2020
Official Website-
Join Our Discussion Forum – Keep your view, share knowledge/opportunity and ask your questions