Faculty Position in College Of Vocational Studies, Delhi University, India
Designation/Position- Faculty Position in College Of Vocational Studies
College of Vocational Studies, Delhi University, India invites application for Faculty Position in College Of Vocational Studies from eligible and interested candidates
About- The College of Vocational Studies, a maintained institution of Delhi University, was founded in 1972. It makes a small beginning in a great change in the field of higher education making it more meaningful and diversified. Through this experiment, we seek to break new ground by bridging the gap between static university education and the social environment.
Research/Job Area- Commerce, Computer Science, Economics, English, EVS, Hindi, History, Mathematics, Management, Political Science, Tourism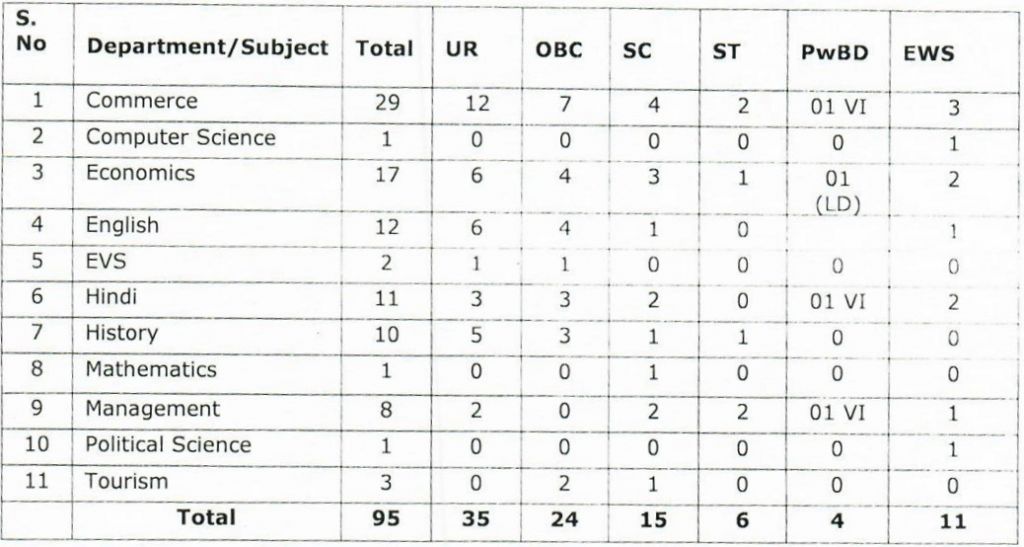 Location- College of Vocational Studies, Delhi University, India
Eligibility/Qualification–
The minimum Qualification for appointment as Assistant Professor is Master degree with 55 % marks (or an equivalent grade in as point-scale wherever the grading system is followed) in as concerned/relevant/allied subject from an Indian University, or an equivalent degree from an accredited foreign University.
Besides fulfilling the above qualification, the candidates must have cleared the National Eligibility Test (NET) conducted by the UGC or the CSIR (Exemption from NET shall be granted in accordance with clause (ii) & (iii) of General Note in the last section of this document). Additional details about Eligibility & Qualification are available on the College website.
Application Fee – 500 /for UR/OBC/EWS category
Job/Position Description- Online Applications are invited in the prescribed Application from eligible candidates for appointment to the post of Assistant Professors. in the Academic Pay leveel 10 of the 7th CPC Matrix, in the College.
How to Apply- Eligible and interested candidate can apply online.
Last Date for Apply– 22 December 2019
The last date for receipt of application is 22.12.2019 Or two weeks from the date of publication of the advertisement in the Employment News.
Join Our Discussion Forum – Keep your view, share knowledge/opportunity and ask your questions