Faculty Positions – 2019 in NITC, National Institute of Technology Calicut
Designation/Position- Faculty Positions – 2019 in NITC
National Institute of Technology Calicut, Kerala, India invites application for Faculty Positions – 2019 in NITC from eligible and interested candidates
About- National Institute of Technology Calicut (NITC) is one of the premier national institutions for technical education in India. This was formerly known as Calicut Regional Engineering College. NITC is a technical institution of national importance set up by an Act of Parliament (Act 29 of 2007). NITC offers academic programmes leading to B.Tech., B. Arch., M.Tech., M.Plan., M.C.A., M.Sc., M.B.A., and Ph.D. degrees in the appropriate disciplines. NITC is engaged in a wide spectrum of activities covering research and development, industrial consultancy, continuing education and faculty & staff development. Faculty Positions – 2019 in NITC
Research/Job Area- Architecture and Planning, Civil Engineering, Computer Science and Engineering, Electrical Engineering, Mathematics and School of Bio Technology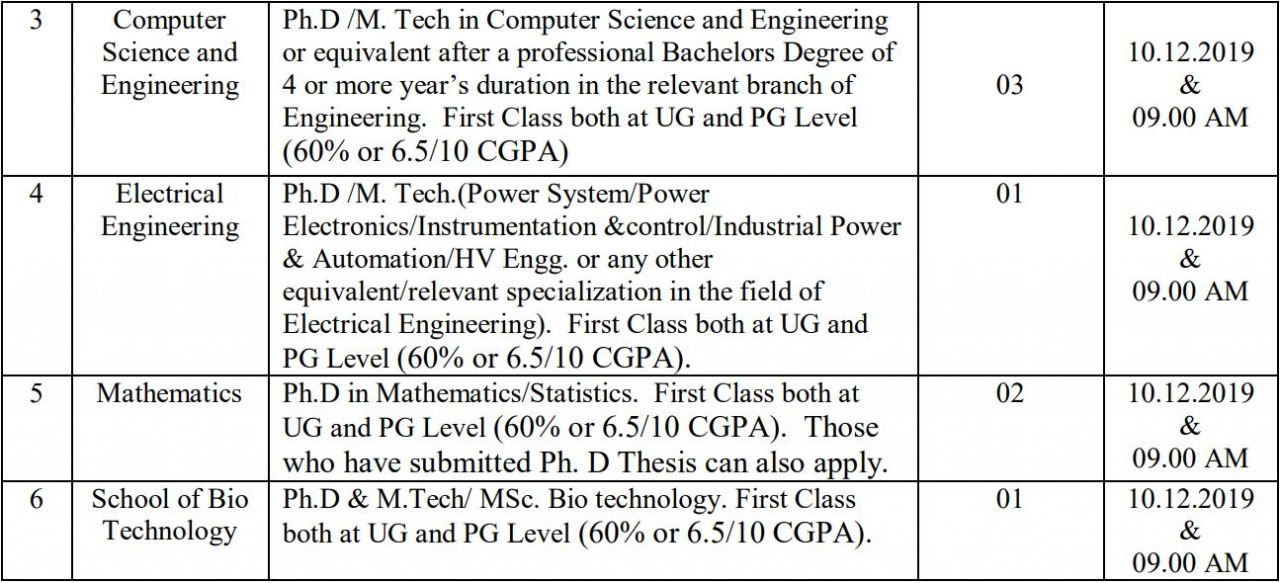 Location- National Institute of Technology Calicut, Kerala
Scientist Position in CSIR-NGRI, Hyderabad, India, Total post = 19
CV Raman Postdoctoral Fellowship in Indian Institute of Science, India
Postdoctoral Fellows Position in USA, Beckman Institute
Job/Position Description-
The Institute proposes to prepare a panel of qualified persons for engaging them on purely ad hoc basis in various departments (for vacant positions) for handling the academic teaching load and practical classes.
This engagement will be purely on temporary basis and will carry a consolidated pay of Rs. 50,000/- pm for candidates with Ph.D. and Rs.40, 000/- pm for those with M.Tech/ME/M.Arch/M.Plan.
The appointment will be for a period of one semester (Winter 2019-20).
No TA/DA will be paid. Due consideration will be given to SC/ST/OBC/EWS/PH candidates on production of valid original certificates from the competent authority.
OBC candidates must furnish the OBC Certificate (inclusing non – creamy-layer status) issued by a competent authority.
How to Apply- Candidates with the specified qualifications can report for the walk in interview at their own expense in the Respective Departments of National Institute of Technology Calicut as per the schedule along with all certificates and portfolios in original and a copy.
Candidates should report to the concerned department for certificate verification half an hour before the time of interview.
Last Date for Apply– 10 December 2019