Faculty Positions in Central University of Gujarat, India, Total Post = 70
Designation/Position- Faculty Positions in Central University
Central University of Gujarat (CUG), Gandhinagar, India invites application for Faculty Positions in Central University from eligible and interested candidates
About- Central University of Gujarat (CUG) was established under the Central Universities Act, 2009 (No. 25 of 2009) to generate and disseminate advanced knowledge by providing instructional and research facilities, promoting innovation in teaching-learning process and research, establishing linkages with industries for application of science and technology and educate and train human resources for the development of the country. The University is looking for qualified, accomplished and committed faculty members who believe in institution-building and have a passion for academic excellence through teaching and quality research. Online Applications are invited from eligible and suitable Indian nationals for direct recruitment to faculty positions in various Schools /Centres of Studies on regular basis through open competition on all India basis.
Research/Job Area-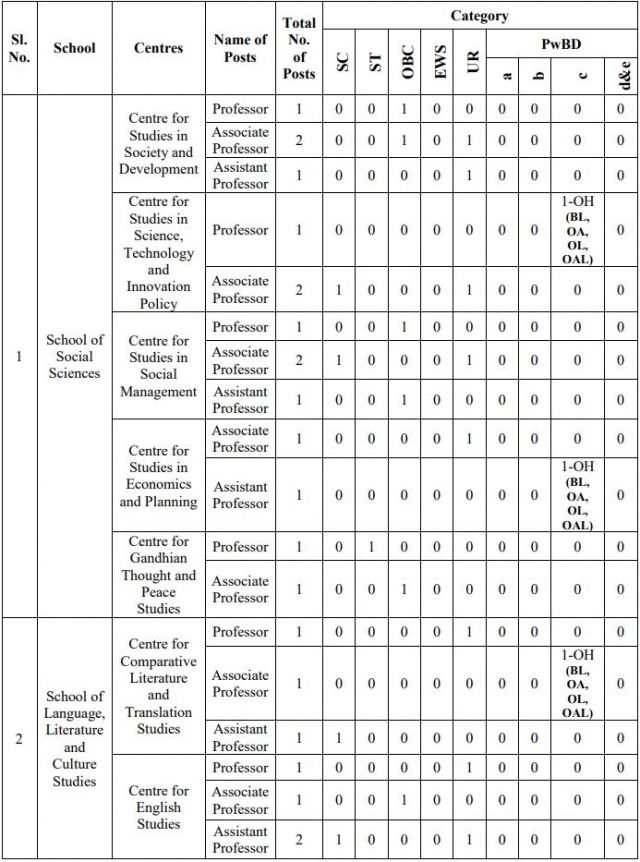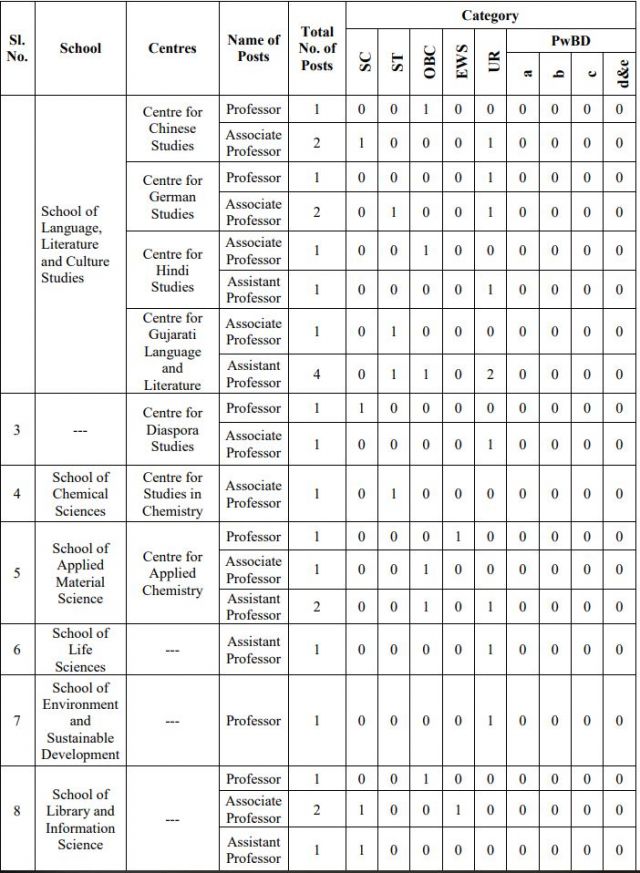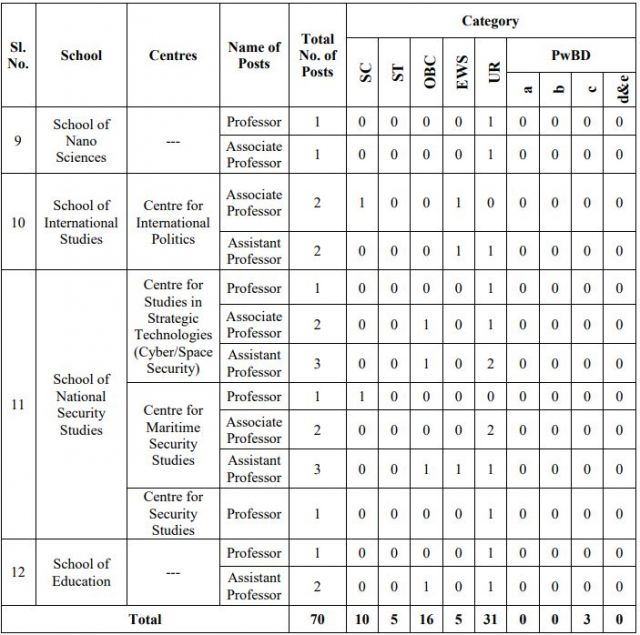 Location- Central University of Gujarat (CUG), Gandhinagar, India
Assistant Professor Grade-II (on contract) Position in IIIT Ranchi, India
IIIT Faculty Recruitment 2020 – IIITN, Nagpur, Maharastyra, India
Eligibility/Qualification– Minimum Educational Qualifications, Experience and Publication etc. for all the posts shall be applicable as prescribed by the "UGC REGULATIONS ON MINIMUM QUALIFICATIONS FOR APPOINTMENT OF TEACHERS AND OTHER ACADEMIC STAFF IN UNIVERSITIES AND COLLEGES AND MEASURES FOR THE MAINTENANCE OF STANDARDS IN HIGHER EDUCATION, 2018 and concerned statutory bodies as amended from time to time.
Job/Position Description-
APPLICATION FESS:
General = 500
OBC/EWS = 250
SC/ST/PwBD/Ex-serviceman = Exempted
How to Apply- Only online applications will be accepted.
Applicants need to send ONE hard copy of Printout of Application along with all self-attested testimonials, certificates and all supporting documents wherever required to "Recruitment Cell, Central University of Gujarat, Sector-29, Gandhinagar, Gujarat, India – 382030" in closed cover on or before 09/03/2020 up to 05:30 p.m., super scribing as under through Registered Post / Speed Post / Courier only, failing which the application will be rejected: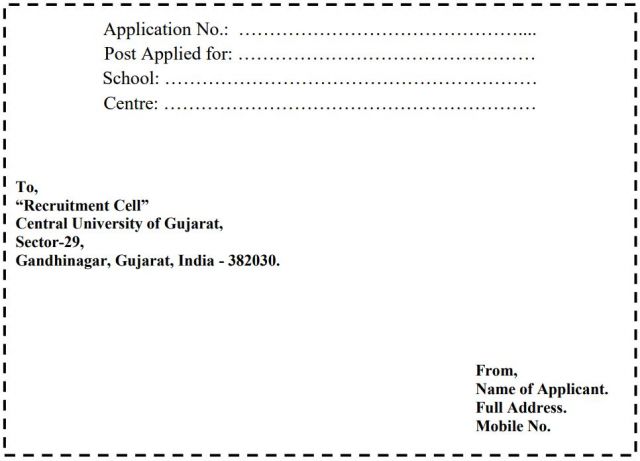 Candidates who desire to apply for more than one post will be required to submit separate.
For Contact- [email protected]
Last Date for Apply– 27 February 2020
Last date of online Application = 27/02/2020 Up to 5:30 p.m.
Last date of receipt of hardcopy of online application along with all enclosures (Including postal processing days) = 09/03/2020 Up to 5:30 p.m.
Note – This is a Rolling Advertisement. Applications received after 27/02/2020 (Last date of online application) will be considered in the next phase of scrutiny and Interview, subject to the condition that the vacancy continues in the composite rolling advertisement after completion of the selection process in hand.
Join Our Discussion Forum – Keep your view, share knowledge/opportunity and ask your questions