Faculty Recruitment in NITUK, NIT, Uttarakhand, India
Designation/Position- Faculty Recruitment in NITUK
National Institute of Technology, Uttarakhand, India invites application for Faculty Recruitment in NITUK from eligible and interested candidates
About- National Institute of Technology, Uttarakhand, is one among 31 NITs established by the Government of India by an Act of the Parliament, offering UG, PG and Ph.D. programs in Engineering/Technology and Sciences. NIT Uttarakhand offers career opportunities to those who are interested in Teaching and Research. The Institute is new (established in 2009), growing fast and hence offers a unique opportunity for faculty to contribute to the creation of new facilities. NIT Uttarakhand also provides excellent ambiance for academic research and co-curricular activities. Faculty Recruitment in NITUK
Research/Job Area-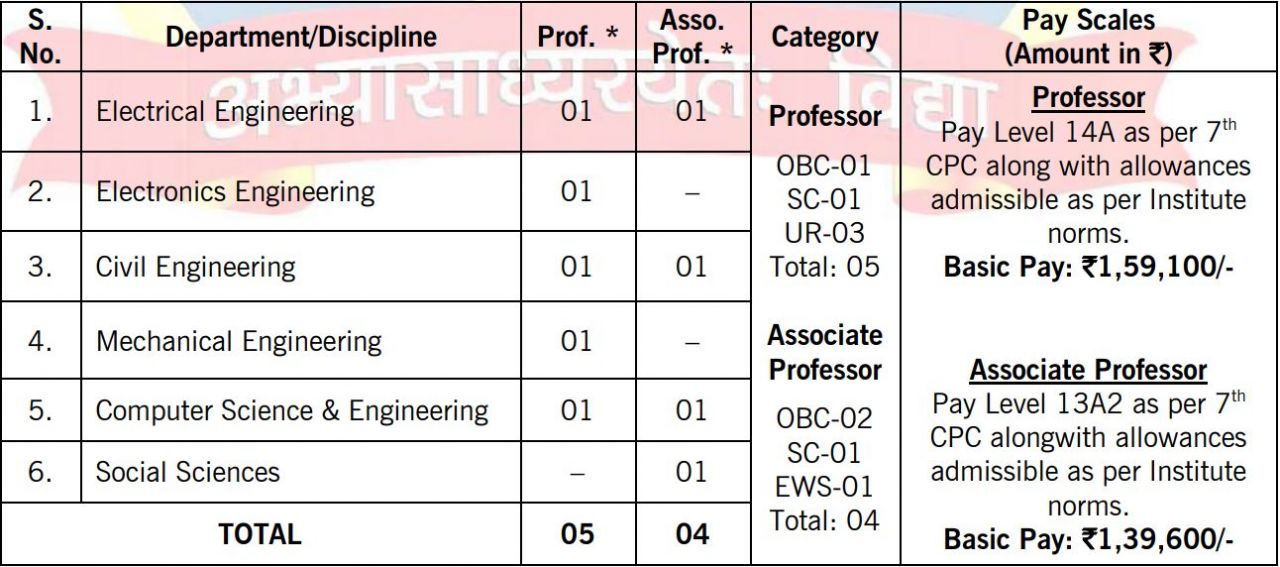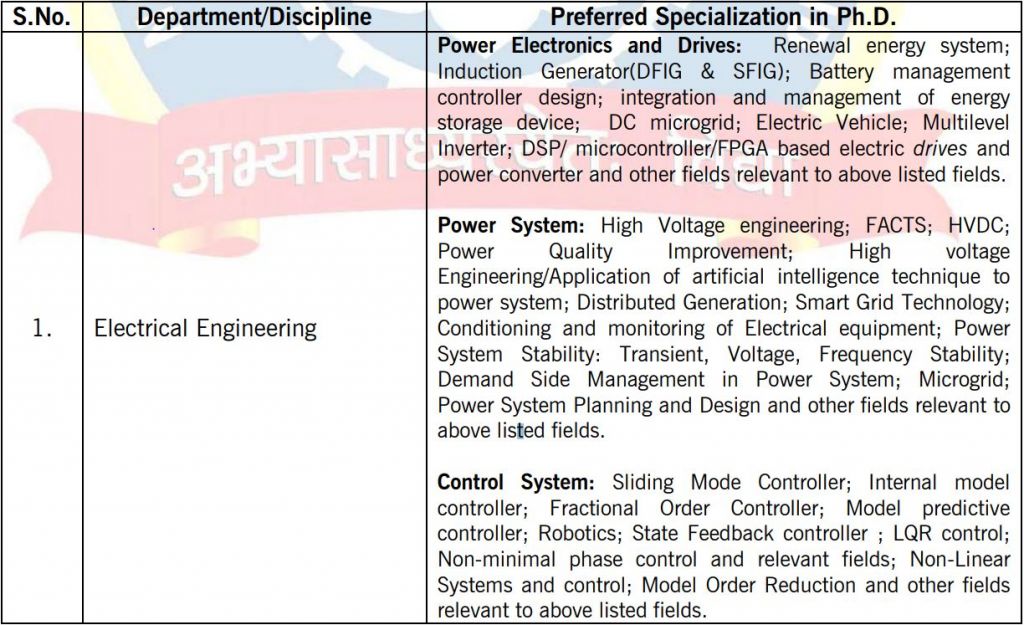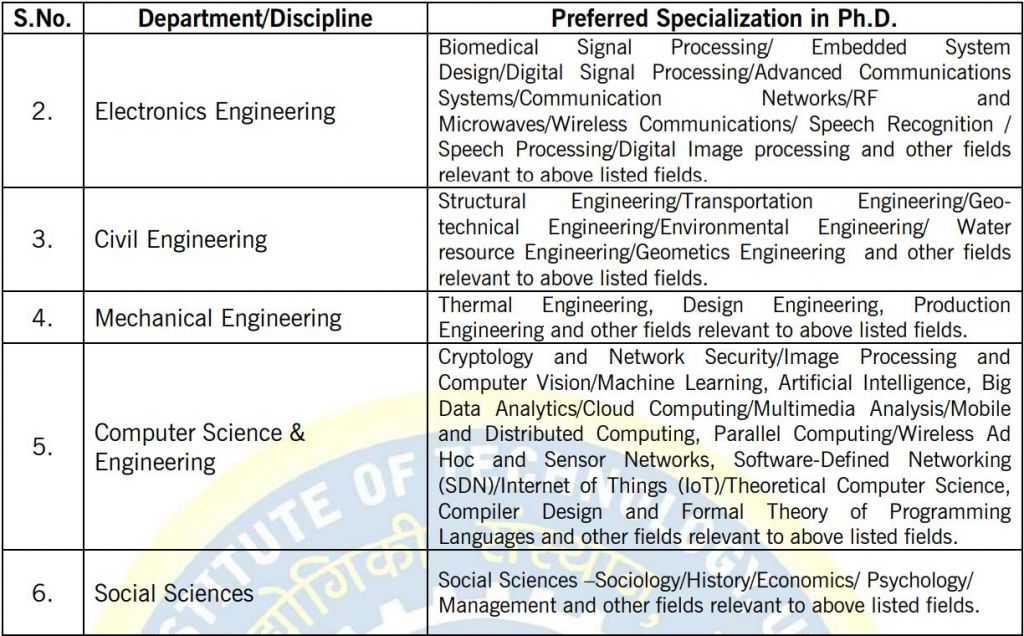 Location- National Institute of Technology, Uttarakhand, India
Skype Interview Tips and Tricks – Best Practices in the Video interview
Follow-up email to a professor: When and how you should write
Eligibility/Qualification–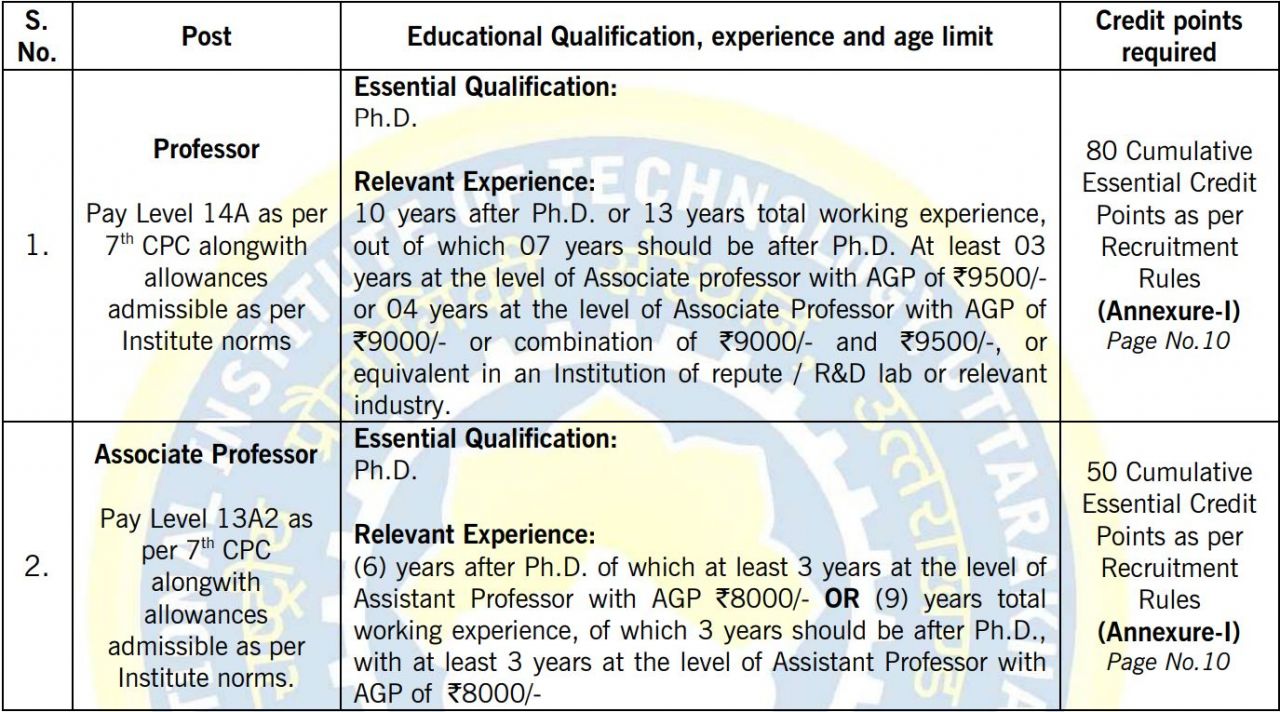 Job/Position Description- Advt.No.04/2020
The Institute invites applications for the Academic Staff at the level of Professor and Associate Professor from Indian nationals, possessing excellent academic background, commitment to quality teaching, the potential for carrying out outstanding research, and an inclination towards institutional development.
Application Fee = 1000/-
The Application Fee should be remitted Online only (online payment option is available in online Application Form) and the proof of depositing of fee should be submitted along with a print out of the online application.
Please write the applicant name on the "Receipt" before attaching it to the print out of the downloaded online application.
How to Apply- Interested candidates must apply ONLINE.
Every completed online application shall be identified by a unique application reference number, which should be used in any future communication.
The candidates are advised to download the same from Institute website and send hard copy of the downloaded PDF of the filled application form along with the self-attested copies of the relevant testimonials, certificates, enclosures, etc. by speed post/registered post/courier to:
The Registrar National Institute of Technology, Uttarakhand Temporary Campus: Govt. ITI, Srinagar (Garhwal), Uttarakhand-246174, INDIA.
The envelope containing the application be super scribed as "APPLICATION FOR THE POST OF PROFESSOR AND ASSOCIATE PROFESSOR IN THE DEPARTMENT OF ________________________________".
For Contact- Helpline e-mail ID for technical query and form submission is [email protected] and for any administrative query is [email protected]
Last Date for Apply– 30 June 2020 upto 05:30 pm.
Last date of online Application is 23 June 2020 upto 05:30 pm ]
Last date for receiving the Hard Copy of the downloaded PDF of the filled application form at NIT Uttarakhand along with self-attested copies of all documents and duly filled in Annexure–IV, V & VI is 30 June 2020 up to 05:30 pm.