How to Organize for Research Work – Research Paper Writing Tips
Hello friends, we all know that to plan anything make that work efficiently and on time with less difficulties. Preparing to do something can really help you especially in becoming more efficient in doing your tasks. When it comes to writing a research paper, it is a good idea if you could at least plan ahead what you need to do and what you must accomplish in the course of researching. "How to organize for effective research paper writing" is the topic of this article.
First, you make research paper notes. Organize your experimental data, literature idea and figure set are very first thing which a researcher should consider.
What are Research Paper Notes?
It is quite interesting to know that research paper notes can actually help you write a quality research paper. You know that writing a research paper is one of the primary tasks for a researcher. Therefore, you need to make sure that you have the ability to write one. With research paper notes, you can have a better grasp of how to write a good paper. Since these notes are largely customized, then you can get assistance and help from your own notes. You can build research paper ideas, construct research statements and write in a correct research paper format.
A research paper note is something that you can write to help you in future research paper constructions.
One great example is to write notes from the lessons discussed in class. For sure your PI/Professor will discuss and explain how to write a research paper. What you can do is to jot down the important information about his research, which will then become your own personal research paper notes list.
Another good opportunity to write research paper notes is when you conduct actual researching. It means you can compose a set of guides and rules as you browse through guide materials from experiments, books and journals. You may also write down notes coming from your researches among online websites. This way, you can have a reference material once you start writing the first few chapters of your actual research paper.
Related Article – How Can You Increase Your Citations for a Research Paper
Lastly, you can learn some tips in research paper writing when you participate in conferences/workshop/discussions. When you attend to such gatherings, make sure you have a pen and paper with you. List the tips that you will get from other people so you can use them in your research paper writing.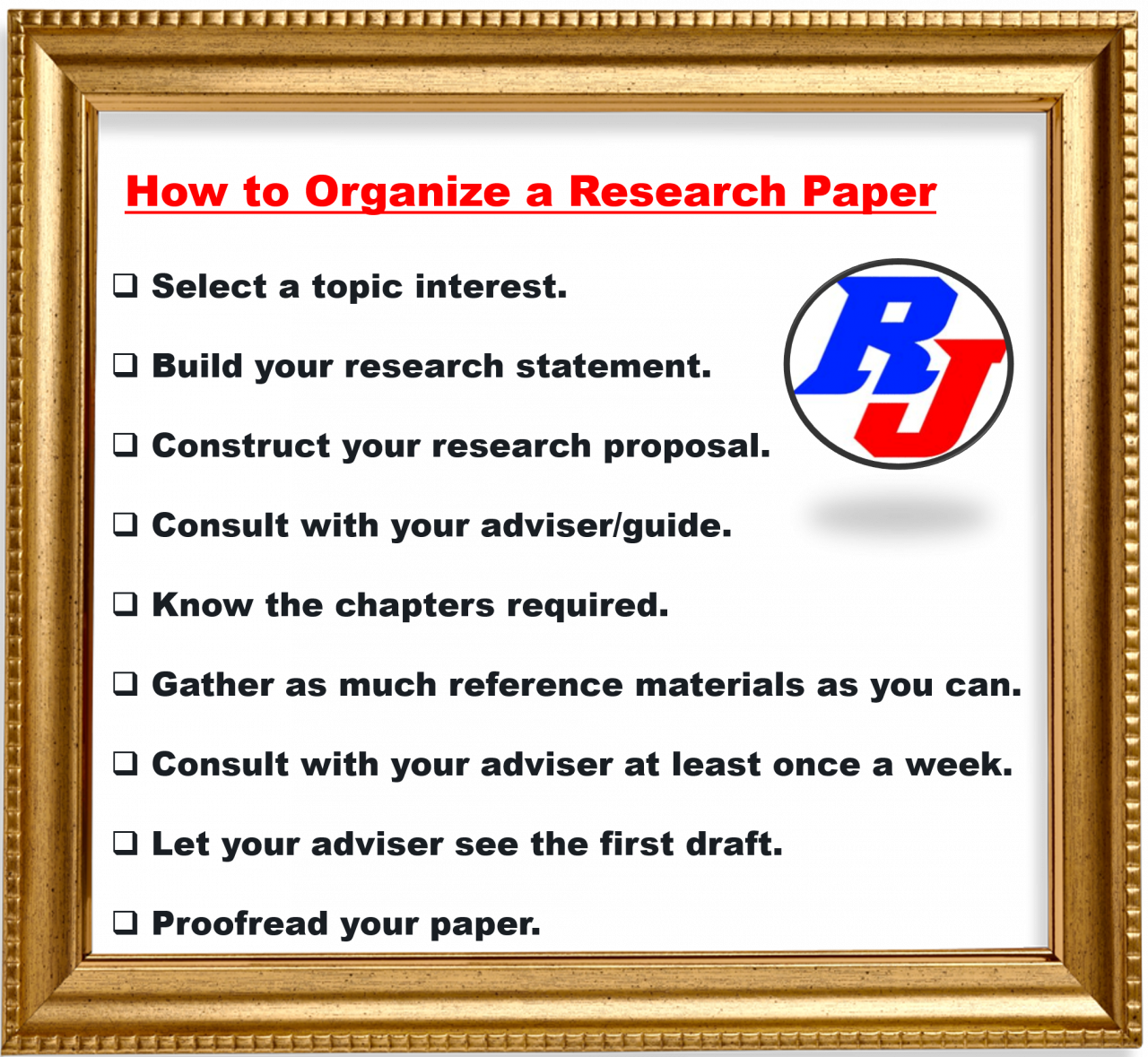 Writing a research paper usually involves learning. In this aspect, your guide truly knows that it is important for a researcher to write a good research paper to help him become a good communicator, resourceful and creative.
Following are the steps in organizing a research paper project:-
Select a topic interest.
Build your research statement.
Construct your research propose.
Consult with your adviser/guide.
Know the chapters required.
Gather as much reference materials as you can.
Consult with your adviser at least once a week.
Let your adviser see the first draft.
Proofread your paper.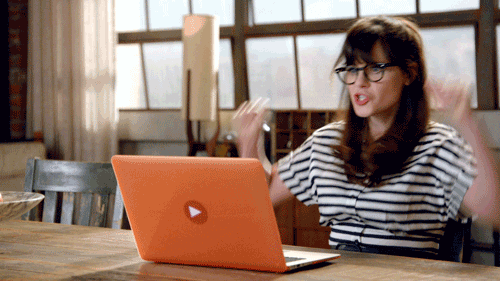 Let's discuss in detail about these steps, which can help you to organize well your research paper.
Select a topic interest– You should choose something related to your research area that really interests you and has a level of significance. So first selecting your research topic is very very important to start your research work and make it as publication.
Build your research statement– This is the core idea that you wish to research about. Try to use PPT slides to make your statement in few words, it will make to clear your view about further research work. Making research statement and plan can help you to organize your work effectively. For understanding How to Write a Research Paper read our article – How to Write a Research Paper : Step-by-Step Guide
Construct your research propose– If you can find research papers online, you can use them to learn how to compose a proposal and research paper. Various research literature and your experimental work can help you to construct your research purpose.
Consult with your adviser/guide– He/she should have approved the research proposal before you conduct researching. For an early carrier researcher, it is very important to consult guide or adviser on regular basis.
Know the chapters required– Once your proposal is approved, know the chapters required. Thesis and dissertation papers requires certain chapters, learn how to write them and how many chapter is required. Keep all your data in proper folder and make a PPT slide and put all your data for quick understanding.
Gather reference- Gather as much reference materials as you can. Choose reliable and credible reference papers. Research paper sources can come from libraries, peers or internet sites.
Consult with your adviser at least once a week- Make it a point to consult with your adviser at least once a week.
Let your adviser see the first draft– After completion of your first draft, show it to your adviser and If he suggests revisions, do it.
Proofread your paper – After suggestion do required change and this is your final work for making perfect research paper. Read some times your paper and find required change.
How to organize a research paper is primarily about the steps to undertake for researching and writing. You can find more research knowledge tips in this website.
Your related questions are welcome, you can ask in comment box and give your suggestion.