Postdoc Position in Molecular physics, Aarhus University Denmark
Designation/Position- Postdoc Position in Molecular physics
Aarhus University, Denmark invites application for Postdoc Position in Molecular physics from eligible and interested candidates
About- The Department of Physics and Astronomy is a department at Science and Technology. The main objectives of the Department are to carry out research at the highest international level, to offer research based teaching at Bachelor of Science, Master of Science and PhD levels, and to exchange knowledge with other areas of society, e.g. by offering our expertise to the business world.
Research/Job Area- Physics
Location- Aarhus University, Denmark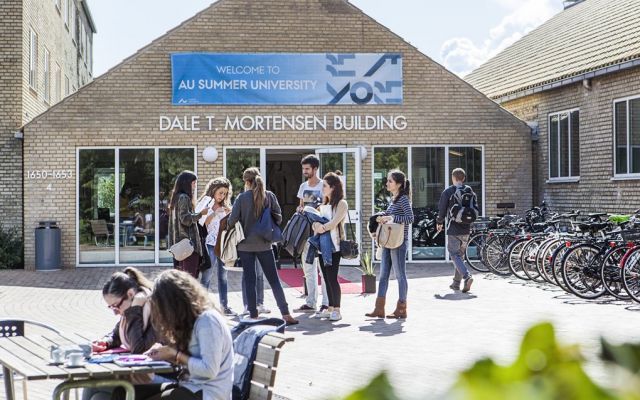 Check Postdoc Positions here –
Early Career Research Fellowships 2020 (Post-doctoral Positions) in UK
Alfred Deakin Postdoctoral Research Fellowship 2020, Australia
President's Postdoctoral Fellowship Program, University of California, USA
Eligibility/Qualification–
Applicants should hold a PhD in Physics. Experience with electrospray ionization, mass spectrometry, pulsed lasers, and luminescence experiments on gaseous ions is required.
Good communication skills and the ability to work as part of a team are expected.
Job/Position Description-
The Department of Physics and Astronomy, Aarhus University, invites applications for a 20-months postdoc position offering applicants an opportunity to join a research project on the luminescence from isolated molecular ions in vacuo.
The position is available from 01.01.2020.
How to Apply- Eligible and interested candidate can apply online
The application must be in English and include a curriculum vitae, degree certificate, a complete list of publications, a statement of future research plans and information about research activities, teaching portfolio and verified information on previous teaching experience (if any). Guidelines for applicants can be found here.
Last Date for Apply– 31 October 2019 at 23:59 CET