Designation/Position- Postdoctoral Research Fellow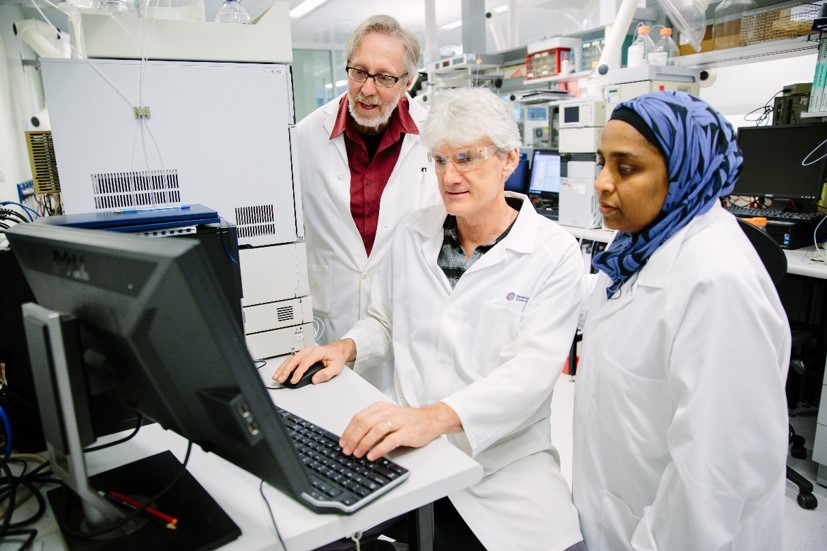 About- The University of Queensland's Australian Institute for Bioengineering and Nanotechnology (AIBN) is a dynamic multi-disciplinary research institute dedicated to developing technology to alleviate societal problems in the areas of health, energy, manufacturing and environmental sustainability. AIBN brings together the skills of more than 450 world-class researchers complimented by an extensive suite of integrated facilities, working at the intersection of biology, chemistry, engineering and computer modelling. With a reputation for delivering translational science, AIBN conducts research at the forefront of emerging technologies, and has developed strong collaborations with leading members of industry, academia and government. AIBN goes beyond basic research to develop the growth of innovative industries for the benefit of the Queensland and Australian economies. AIBN is committed to supporting the career growth of female researchers and have a number of initiatives to support females in developing and achieving a fulfilling research career at the institute.
Research/Job area– Bioengineering
Location-Australian Institute for Bioengineering and Nanotechnology, Australia
Eligibility/Qualification- Applicants should possess a PhD in a relevant field and expertise in one or more of the following areas: Stem cell expansion and differentiation; Development of advanced biomaterials;3D Scaffold fabrication (electrospinning, 3D bio-printing); Polymer hydrogel synthesis/functionalisation, characterisation and biological validation; Biomicrofluidic device design, fabrication, and validation; Bioreactor design and operation; High throughput robotic cell culture, screening and interrogation of data. Demonstrated experience with manipulation and generation of stem cell-based engineered tissues, cell-based microdevice platforms and in vitro engineered niches is essential to this role.
Job/Position Description- This project is part of a multi-disciplinary team focussing on stem cell and niche ageing to design novel regenerative medicine solutions to combat ageing-related decline in function and productivity and increase health span.
The position will be responsible for developing tissue engineered blood vessels that can be incorporated into stimuli-responsive hydrogels to enable the creation of perivascular tissue niches, mimicking those found in the brain, muscle, and bone. The successful appointee will work at the interface of stem cell biology, biomaterials science, multi-mode additive (scaffold) fabrication, and bioreactor and microdevice engineering. This approach represents a front-line solution to create medium to high throughput platforms for functional drug screening and discovery of therapeutics for tissue rejuvenation.
This is a full-time, fixed-term appointment for 12 months at Research Academic Level A. The remuneration package will be in the range $81,545.81 – $87,535.13 p.a., plus employer superannuation contributions of up to 17% (total package will be in the range $95,408.59 – $102,416.10 p.a.).
How to Apply-

To discuss this role please contact Centre Directors Professors Ernst Wolvetang and Justin Cooper-White via email [email protected] and [email protected]
To submit an application for this role, use the Apply button below. All applicants must supply the following documents: Cover letter, Resume and Selection Criteria responses.
For information on completing the application process

click here

.
Important- please do not send your application directly to the email listed in the enquiries section of the advertisement. Applications not received via UQ Jobs online system will not be considered.
Last Date for Apply– Tuesday, 22 May 2018 at 11:55pm E. Australia Standard Time