Recruitment in Central University of Haryana, Mahendergarh, India
Designation/Position- Recruitment in Central University
Central University of Haryana, Adalpur, Haryana, India invites application for Recruitment in Central University from eligible and interested candidates
About- Central University of Haryana is a Central University established under the Central Universities Act, 2009 of the Parliament. It is one of the 15 Central Universities established by MHRD, GoI under the XIth Five Year Plan (2007-12). The University is fully funded by the UGC. Faculty Recruitment 2019 in Central University
Also see – Research Associate Positions in University of Delhi, 47,000PM + 24% HRA
Post Doctoral Fellow Position at IIT Gandhinagar,Gujarat, India
Permanent Campus of the University is situated in 488 acres of land at Jant-Pali Villages, Mahendergarh district of Haryana from where CUH is running its academic operations.
Research/Job Area-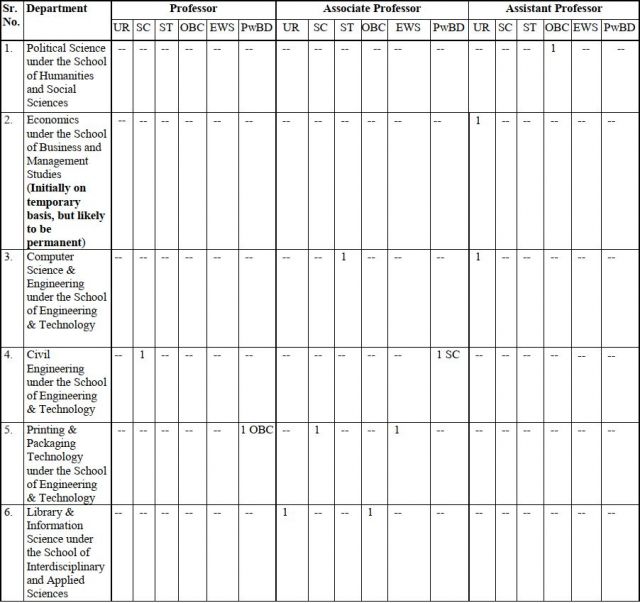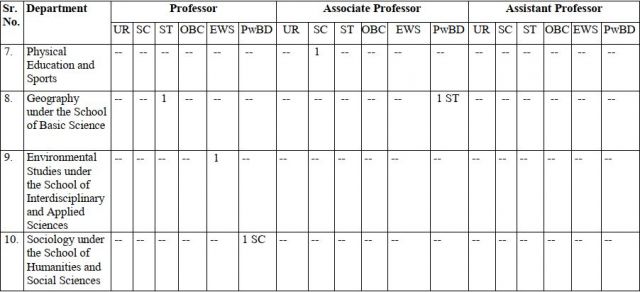 School of Arts, Humanities and Social Sciences
School of Language, Linguistics, Culture and Heritage
School of Law Governance, Public Policy and Management
School of Computer Science & Informatics
School of Physical and Mathematical Science
School of Earth, Environment and Space Studies
School of Journalism, Mass Communication and Media
School of Life Sciences
School of Engineering & Technology
School of Education
Subjects – Pharmaceutical Sciences, Physical Educationa and Sports and Yoga
Location- Central University of Haryana, Adalpur, Haryana, India
Eligibility/Qualification– Details of qualifications and experience etc., for the posts shall be as per the UGC Regulations on Minimum Qualifications for Appointment of Teachers and other Academic Staff in Universities and Colleges and Measures for the Maintenance of Standards in Higher Education, 2018, as amended from time to time. For details, the UGC website be referred to.
Also Apply- Delhi Technological University recruitment, Total No. of Posts = 165
Job/Position Description- Online applications are invited from the Indian Nationals including overseas citizens of India for the positions of Professor, Associate Professor and Assistant Professor through Direct Recruitment under following advertisements in Central University of Haryana.
Application fees: Non-Refundable fees for UR/OBC/EWS category is Rs 1,000/-
SCALE OF PAY AS PER 7th PAY COMMISSION
Professor Level – 14
Associate Professor Level – 13A
Assistant Professor Level – 10
How to Apply- Application forms have to be filled only in online mode.
After submission of online application and successful payment of fee, applicants will be required to take printout of the online application.
A hard copy of the online application along with self-attested required documents must reach the University office upto 06 March 2020 at the following address (preferably by Registered/Speed Post).
ASSISTANT REGISTRAR ESTABLISHMENT BRANCH (RECRUITMENT) CENTRAL UNIVERSITY OF HARYANA MAHENDERGARH HARYANA – 123 031
For Contact- [email protected]
Last Date for Apply– 28 February 2020
The Last date for filling online application is 01 October 2019.
Click here to apply-